01/7

Carry sleeping bags with you whenever you go on an adventure trip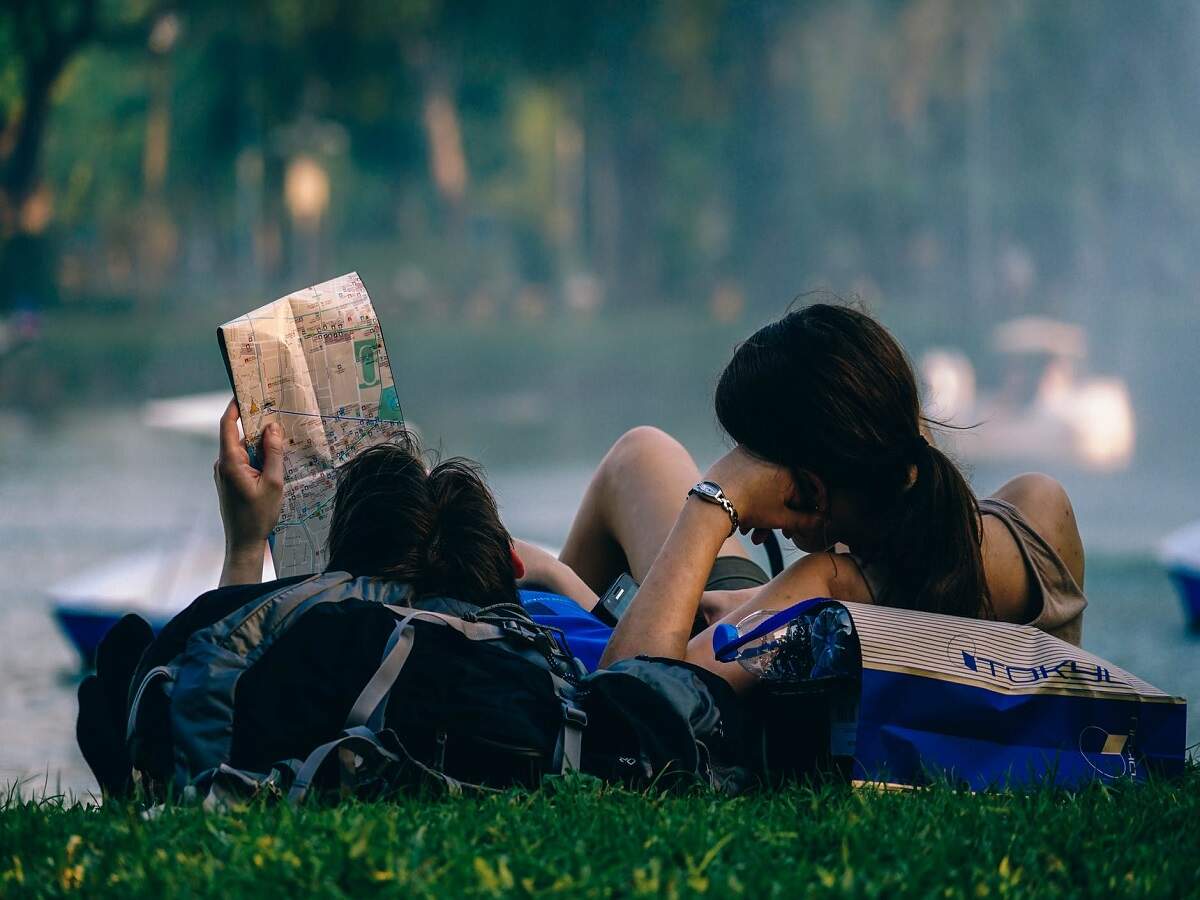 Image Source: Pexels.com
Going on a trip with your friends or dear ones? It is hard to have a sound sleep and keep your body energised all the time. There is a cool way out for this that will help you in completing your sleep easily. And, that is travelling with a sleeping bag.
Check out this list of the coolest sleeping bags that you can trust while travelling. They are comfortable, durable and will not let you make any compromise with your style.
02/7

Saysha Premium Quality Waterproof Adult Sleeping Bag for Camping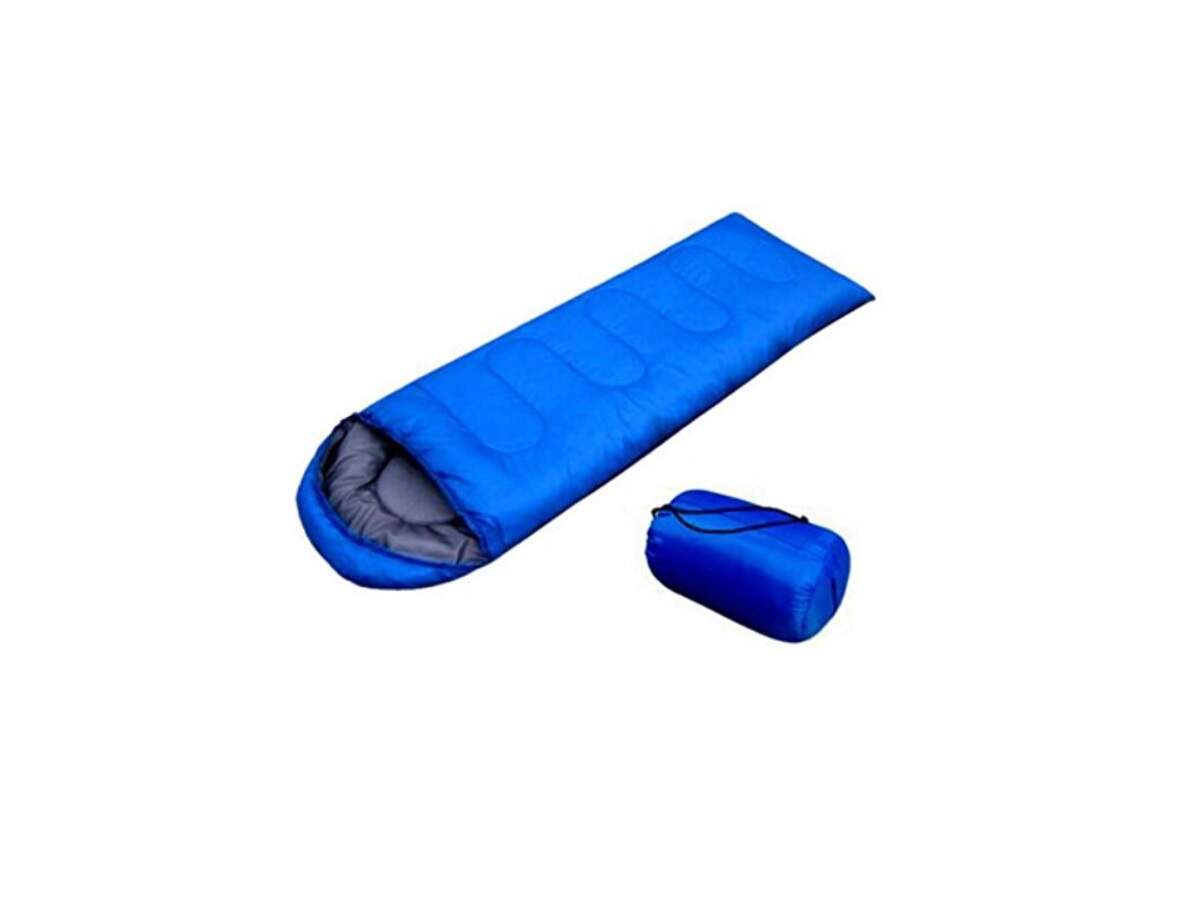 Image Source: Amazon
This is a superior quality sleeping bag and is ideal for taking on hiking, camping and other adventure sports where you will not get an even surface to sleep. It is comfortable and cosy and is suitable for almost every weather. This bag is light in weight and does not add much excess weight if you are already carrying heavy luggage or camping gear with you. This sleeping bag comes with an easy to carry bag so that you can roll and carry your bag easily when you are not sleeping in it. This is also a waterproof bag making it suitable for carrying even during rains.
03/7

Trajectory Bonfire Sleeping Bag in Royal Blue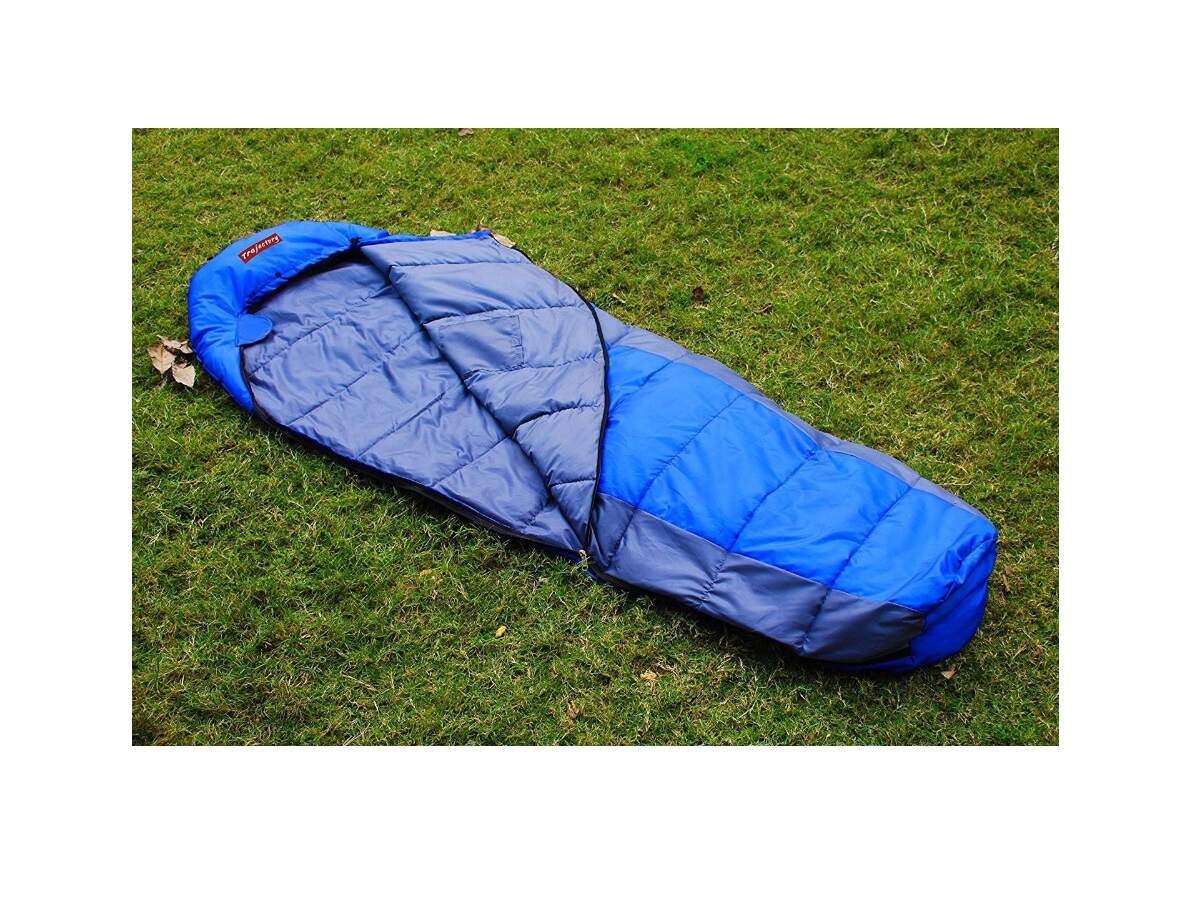 Image Source: Amazon
Trekking plans with your friends? This ultra comfortable sleeping bag seems to be designed for that. It ensures that you sleep peacefully and in a comfortable manner after you are tried from your trek. It has a mummy shape design with broad space for shoulders and the bag gets narrower towards the feet to ensure a cosy nap. It is easy to clean and comes with an easy-to-carry bag. The bag has straps making it a completely travel friendly gear. This bag is ideal for adults of height up to 6ft 4 inches. It also comes with an internal pocket to ensure the safety of your precious belongings while you are sleeping.
04/7

STC Sleeping Bag Cum Mattress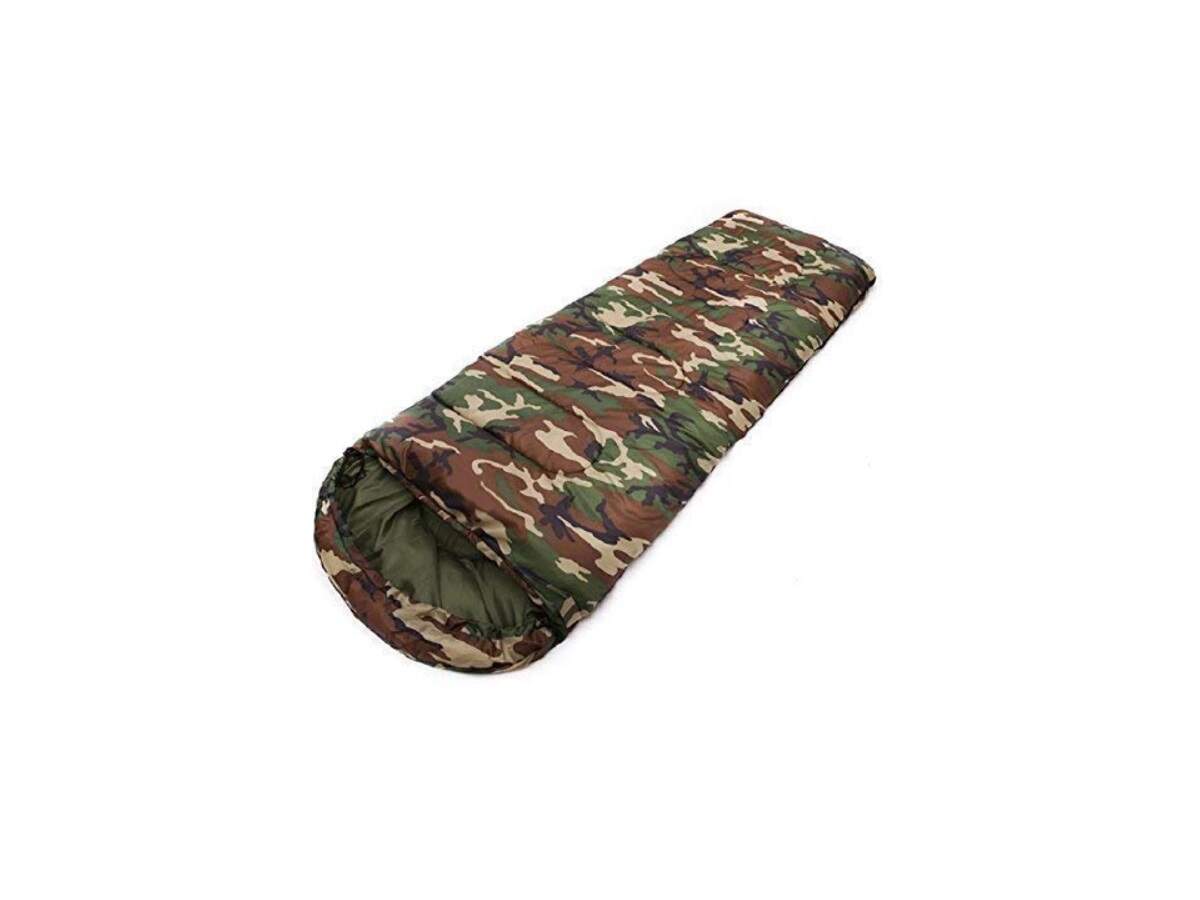 Image Source: Amazon
For all those who are fond of flaunting camouflage prints in their travel accessories, this sleeping bag is a great travel gear. It has been designed for adults and is suitable for almost all weathers. It has a green base with a camouflage design making it look cool. It is made of polyester fabric which makes it durable and waterproof. And, when you are not sleeping in it, you can easily roll and fold it and carry it wherever you go.
05/7

Harissons Bags Reversible Sleeping Bag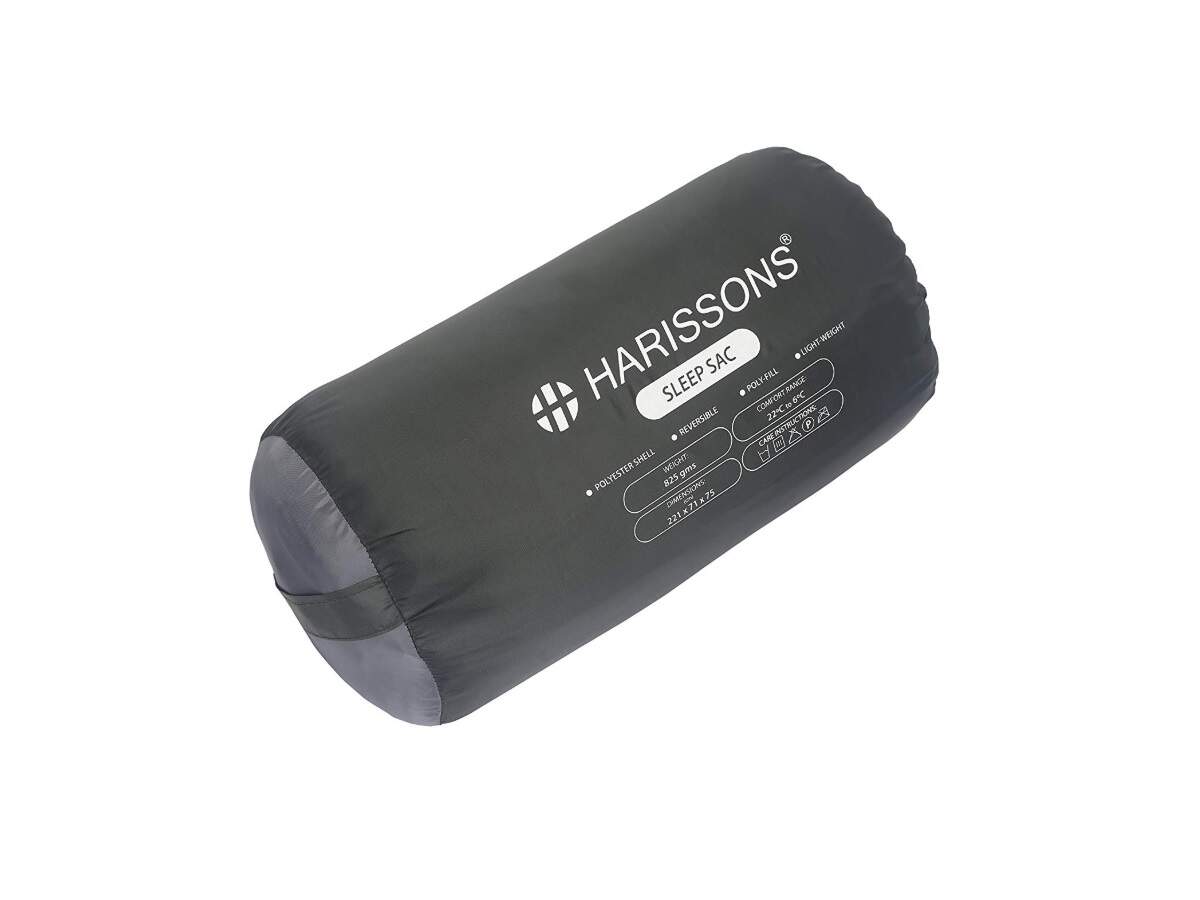 Image Source: Amazon
This sleeping bag is available in 4 stylish colour combinations to help you pick the best one that will match your travel accessories well. It is light in weight and reversible in style so that you do not have to take too many pains if the bag gets dirty from one of its sides. You can enjoy sleeping under the stars and make your travel experience better. It has been designed in such a way that there are no zipper snags and you can pack yourself easily inside the sleeping bag and sleep in a comfortable manner.
06/7

Coleman Palmetto, Cool Weather Sleeping Bag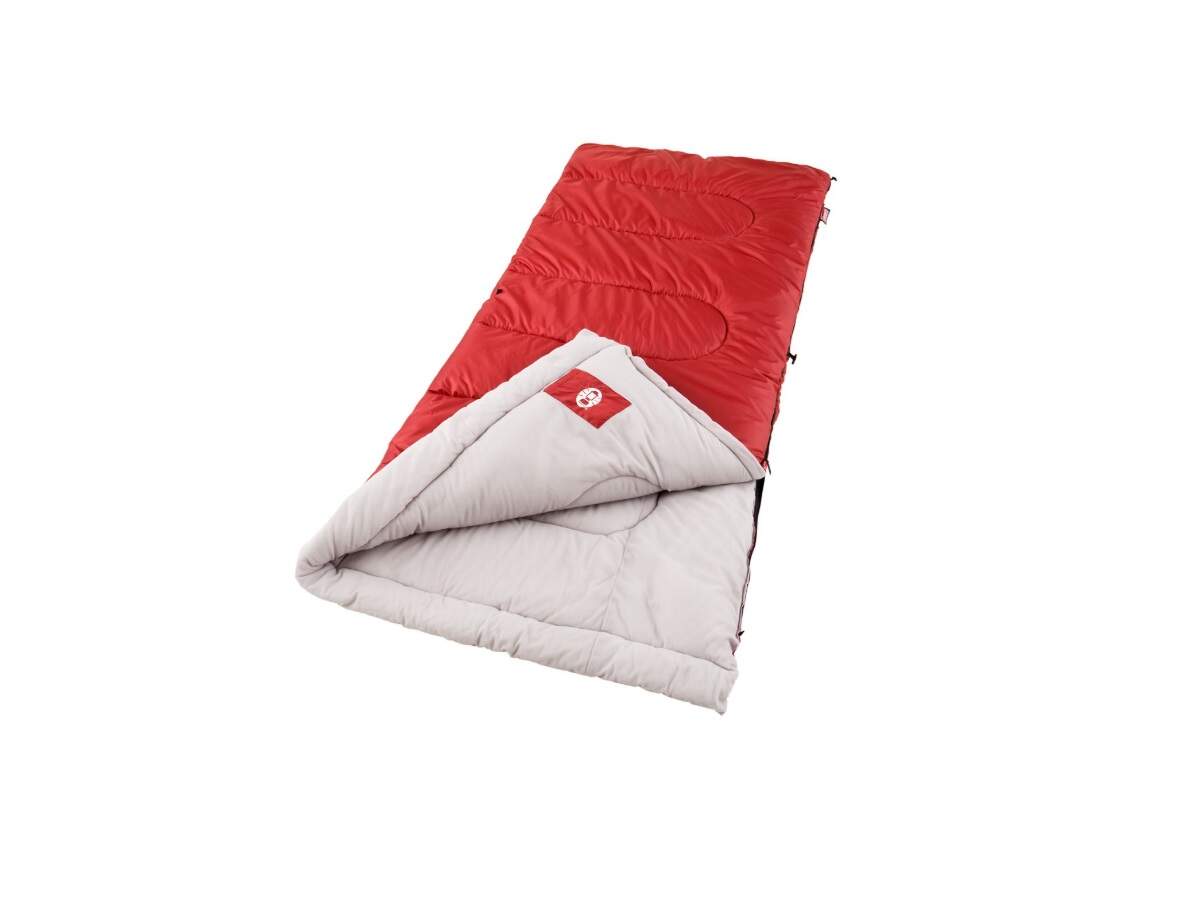 Image Source: Amazon
This sleeping bag has been designed for cold temperatures and is a great companion when you are going on a trip to the hills. It is suitable for temperatures from -1.1 degrees to 10 degrees and can be used by people with height up to 5 ft 11 inches. It can also be used from both sides and can be rolled quickly once you are done with taking your nap.
07/7

AmazonBasics Envelope Sleeping Bag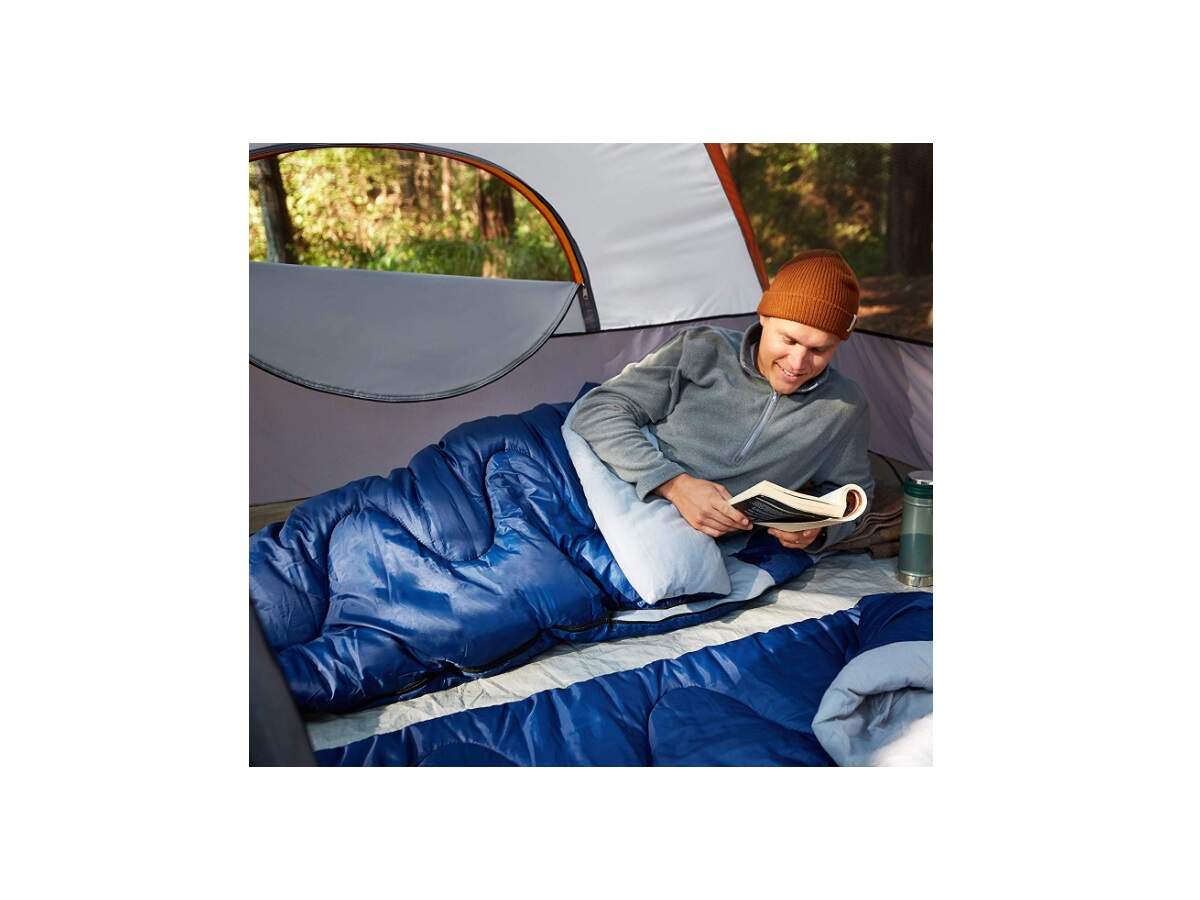 Image Source: Amazon
The sleeping bag by AmazonBasics comes in two variants for two temperatures ranges. This lets you pick the right bag depending upon the temperature of your destination. It is made of brushed polyester which gives it a smooth finishing and makes your sleeping style more comfortable. It is rectangular in shape with an envelope-like design so that you feel like you are sleeping on your bed. It is ideal for camping and is light in weight so that you do not face any difficulty in carrying your bed with you.
["source=timesofindia.indiatimes."]