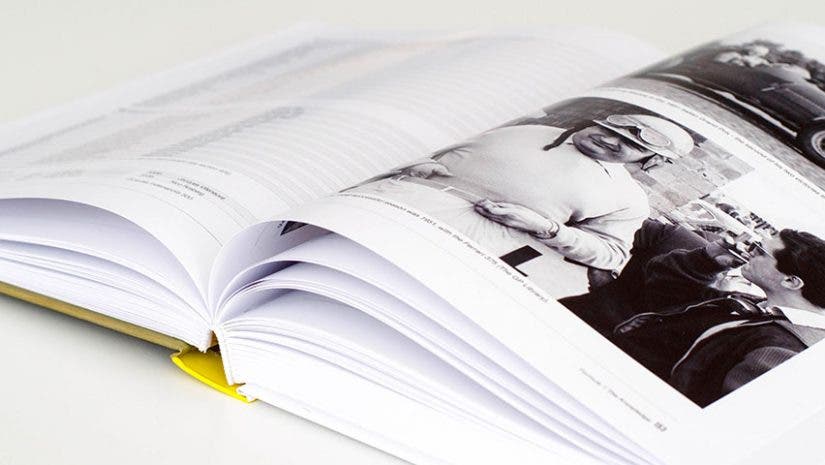 Visit the home of any world traveler, and you're bound to see wanderlust-filled photo books adorning the coffee table or shelves. These artistic books are equal parts travel inspiration and decoration, but for avid photographers, they're so much more. The best travel photo books inspire photographers to not just admire beautiful images, but go out and take their own.
I'm today's roundup, we're highlighting the 10 books every travel photographer should own for creative inspiration.
"The Place to Be" by Lonely Planet
Lonely Planet is a go-to source for trip planning, but the travel powerhouse goes beyond itineraries and tips with its hardback book, "The Place to Be." This 304-page book highlights 240 travel destinations and experiences — from remote islands to religious pilgrimages — with photos designed to elicit awe, inspiration, serenity, exhilaration, and more.
 "The Edge of the World" by Outside Magazine
In celebration of Outside Magazine's 40th anniversary, the publication released "The Edge of the World," a hardback that highlights over 140 of its all-time best photos. The images are designed to "stop you in your tracks," and place readers in the action. Stories of adventure accompany these dazzling adventure photographs, and the book includes a foreword by world-renowned photographer (and recent Oscar winner) Jimmy Chin.
"Born to Ice" by Paul Nicklen
Paul Nicklen — one of the biggest names in wildlife photography — features some of his most vivid experiences and photographs with his hardback book, "Born to Ice." The National Geographicphotographer and wildlife conservationist grew up on Nunavut's Baffin Island. His striking images are more than pretty photographs; he shares raw, real truths to drive change to save Earth's fragile ecosystems. "Born to Ice" also includes a forward from celebrity conservationist Leonardo DiCaprio.
"100 Parks, 5,000 Ideas" by National Geographic
Following the best-selling "50 States, 5,000 Ideas," National Geographic took its visually inspiring series one step further with a sole focus on North America's national parks. "100 Parks, 5,000 Ideas" pairs dramatic images with expert tips to help aspiring landscape and nature photographers pursue their travel dreams.
"Portraits" by Steve McCurry
Renowned portrait photographer Steve McCurry — best known for his "Afghan Girl" image — compiles 250 of his best images in this hardback book. "Portraits" takes travel enthusiasts beyond the destination, inspiring photographers to take a closer look at the destinations they visit. With images from all areas of the world, this 470-page book brings lesser-known cultures to life.
"Ruin: Photographs of Vanishing America" by Brian Vanden Brink
Architectural photographer Brian Vanden Brink delivers haunting images of remote and abandoned America in his unique hardback, "Ruin." Vanden Brink's remarkable images span former mills, bridges, churches, and elevators. Historic preservation expert Howard Mansfield pairs facts with the visuals to officially log these vanishing locations.
"Follow Me To" by Nataly Zakharova and Murad Osmann
Based on the Instagram-famous "Follow Me To" photograph project, this wanderlust-filled hardback brings readers along on travels through Moscow, Madrid, Ibiza, and beyond. The photographs show the world through photographer Murad Osmann's camera, as he's being led into different destinations following his girlfriend, Nataly Zakharova. Beyond travel inspiration, "Follow Me To" reminds travel photographers that experimentation and creativity are integral to success.
"Food Journeys of a Lifetime" by National Geographic
While destinations are dazzling, few experiences can top trying new, cross-cultural foods. "Food Journeys of a Lifetime" is geared toward the culinary traveler; it includes food itineraries, dishes, markets, and restaurants — all paired with drool-worthy photographs. The hardback goes deep into each culture, with a glimpse into both the meals and the people behind them.
"Humans of New York" by Brandon Stanton
"Humans of New York" brings the highly popular Instagram account to hardback, sharing meaningful human interest stories across every page. Photographer Brandon Stanton launched the project in 2010 to create a photographic census of the Big Apple. These in-depth snippets remind readers there's always more than meets the eye, and Stanton's gorgeous imagery inspires photographers to look more deeply into a country's people — not just its places.
"The Digital Photography Book" by Scott Kelby
While not necessarily a coffee table book, Scott Kelby's Digital Photography guides help aspiring photographers turn their travel inspiration into beautiful images. His books feature over 800 photography tips and tricks, with actionable and easy-to-follow guides for sharp, colorful, and professional-quality images.
["source=adorama"]